We are what makes Great Falls GREAT!
Photo Archive
2013-2014
---
Dr. Seuss Day was wonderful!

Thank you to our volunteers Laura Rancourt, Tiffaney Cupps, Stacy Smith and Jamie Douglas for taking the time to decorate our doors with our favoritie books!
---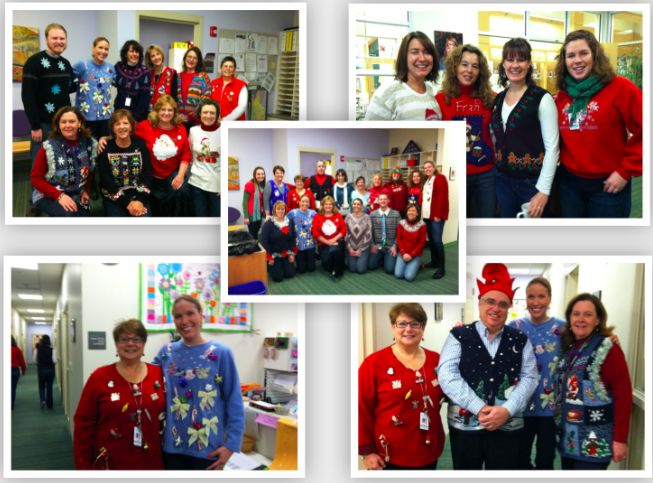 Great Falls School Spirit - Ugly Sweater Day!
Great Falls donated $2,212,50 and 345 non-perishable items to the Gorham Food Pantry through the Empty Plate Project and Family Movie Night. Kindness Counts at Great Falls!
Girl Scouts cleaning up the Great Falls outdoor classroom and pond path.
Great Falls Elementary School
Welcomes Families Back to School
On a picture perfect evening in Gorham, families gathered at Great Falls Elementary School for a family picnic. Staff, students, and families brought their baskets and blankets and joined together in the Great Falls garden area. Following the picnic, the fun moved to the playground where families caught up with old friends while meeting some new ones. It was a wonderful way to celebrate the start of the school year.
In art class these students are learning about creating Scientific Illustrations in the Great Falls HOPE Garden
---